Updated Report: "Inside OGP" in the Coronavirus Age
In early March, Endcaps & Insights unveiled a special report called "Inside OGP: Insights into 7 Questions about Grocery Pickup."
But perhaps you've noticed: Something life-altering has happened since we originally published the report. That something is of course the wide-scale outbreak of the coronavirus across the United States.
Unprecedented for our times, the pandemic has both shaken and galvanized retail systems and services across the board, including online grocery pickup (OGP).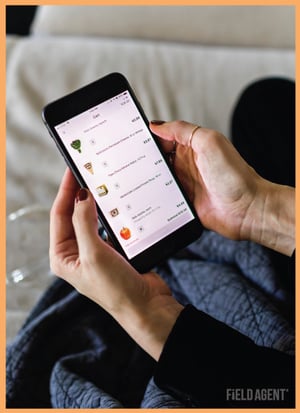 As stated in the report, 64% of respondents to a February 2020 Field Agent survey reported using OGP at some point. And among OGP users exclusively, 47% indicated they use the service on average at least once a month.
Pretty strong numbers.
But, now, here in the midst of an alarming pandemic, we must ask:
How has the coronavirus impacted OGP?
It's a timely and important question.
Updated Report: Inside OGP
Just this week, Endcaps & Insights updated the original "Inside OGP" report to reflect the results of an April 13 survey of 1,700 shoppers about their OGP usage in the wake of the coronavirus outbreak.
In addition to the original content, which answers seven questions about grocery pickup, a bonus section in the revised report now answers several questions specifically about OGP usage during the pandemic:
How many shoppers have used OGP in the past three months?
How many started using OGP specifically because of COVID-19?
How has OGP usage increased or decreased since the outbreak?
How satisfied have users been with their OGP experiences over the past three months?
What is causing dissatisfaction with OGP during the crisis?
Which OGP retailers are shoppers using these days?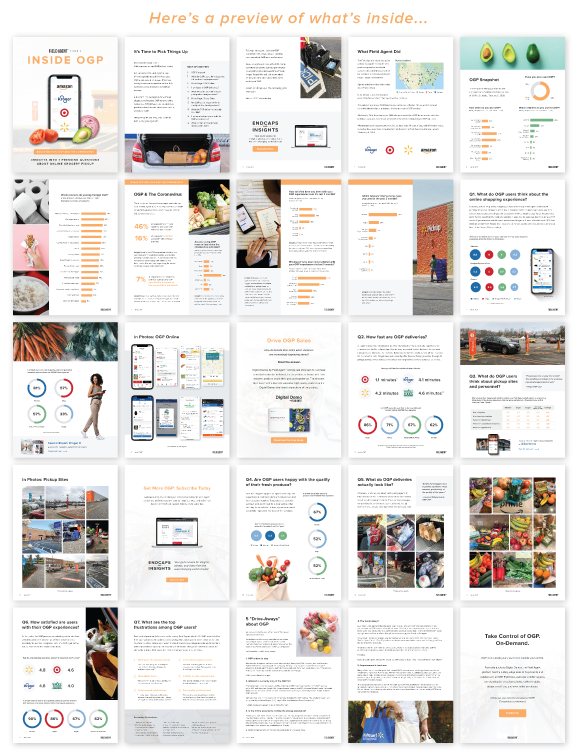 The newly updated report also contains answers to the seven questions we originally posed:
What do OGP users think about the online shopping experiences?
How fast are OGP deliveries?
Are users happy with the quality of their fresh produce?
What do users think about pickup sites and personnel?
What do OGP deliveries actually look like?
How satisfied are users with their OGP experiences?
What are the top frustrations among OGP users?
So go inside OGP today! Download the free report by clicking below.
Mobile Research, Mystery Shopping, Omnichannel, Grocery, Customer Experience