Study: Which Food and Beverage Brands Won Football Tailgaters in 2015?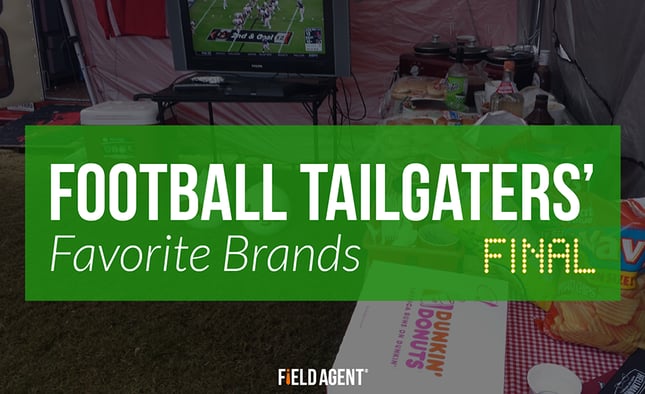 Below are the final results from our season-long study of football tailgating. Each weekend of the college football regular season, we visited a handful of stadiums across the country to survey participants about the foods and beverages being served at their tailgating parties.
As the infographic below demonstrates, our goal was to identify the most popular food and beverage brands among tailgaters. We captured this information in-the-moment, while respondents were in the act of tailgating. No memory fade.
Game Day Brand Wars 2016
Did the reigning champs, Bud Light, Coke, and Tostitos, once again win the biggest sports night of the year, or is there an upset in the making?
Download our full Game Day Brand Wars report, chock full of brand usage rates and consumer insights, collected from Super Bowl viewing parties across the country.