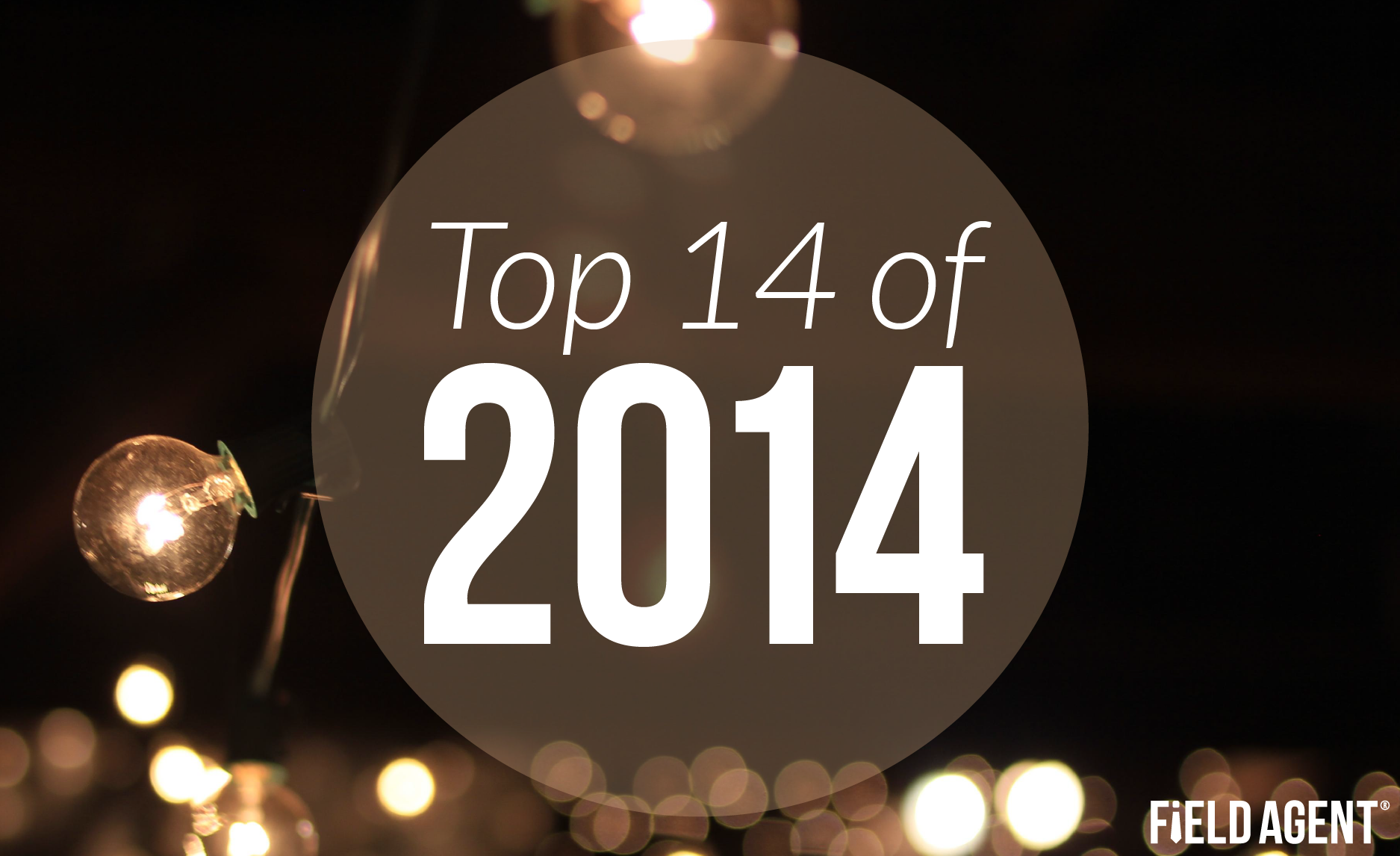 2014's Top 14: The Year in Mobile Market Research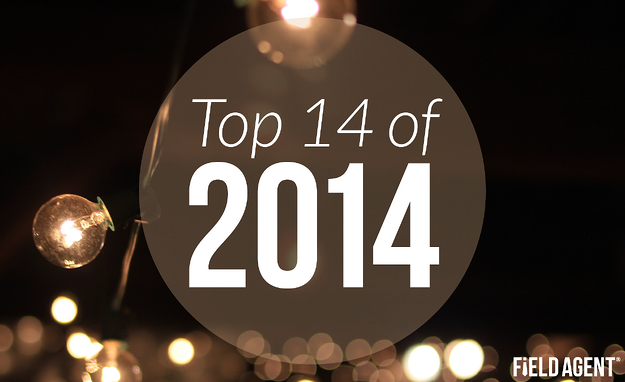 "Fast away the old year passes," and what a year it was! With almost half a million agents across the country, Field Agent enjoys near-instantaneous access to consumers, stores, and, in general, the answers to our clients' most pressing business questions. And it shows: Our blog has been one active hub this year, offering brands, retailers, and media outlets a steady stream of fresh insights into consumers and the stores they shop.
As 2015 dawns, and many new opportunities with it, join us as we reflect back on our Top 14 Stories for 2014.
1. Who Won Black Friday?
Our most innovative and exciting campaign of the year. Field Agent enlisted over 400 shoppers to tell us where they spent their first dollars on Black Friday, and to take photos of the early-morning action. As WXYZ in Detroit reported, "Walmart, America's top retailer, was chosen as the first stop by the majority of shoppers surveyed."
2. What Men Really Want for Christmas.
And it seems America really wanted to know because, with almost 2,000 reads, this was our most popular blog post of the year. One word: electronics. Take a peek at this fun and insightful post.
3. Power at the Point-of-Influence.
Field Agent CEO and Co-Founder Rick West gave a compelling presentation at the 2014 Insight Innovation Exchange (IIeX), using rich imagery to describe how mobile market research engages consumers at the point-of-influence: as they're actually interacting with brands in stores.
4. Football Fans Go Shopping.
Field Agent kicked-off the 2014 football season with a survey of 250 fans, in which we studied their football-related spending and at-home viewing behavior. For example, 86% of those surveyed consume relatively more calories on game day, and 70% engage in social media during the game. With the Super Bowl just around the corner, these insights are as timely and significant as ever.
5. How America Spends Thanksgiving.
What exactly happens behind closed doors, as millions gather to observe this traditional holiday? We couldn't stand the suspense, so we decided to survey 250 different households about their Thanksgiving Day activities. 7 News of Denver picked up the story, reporting, for instance, that 64% take naps on the holiday.
6. Real-Time with Henry Ho.
Field Agent's own Henry Ho, Co-Founder and Chief Business Development Officer, was interviewed for 8th & Walton's Saturday Morning Meeting about the capabilities of mobile technology—namely, how mobile tech enables companies to collect real-time information, both inside stores and consumers' homes. Click here for the interview.
7. Reprogramming Christmas.
Technology has changed a lot, but what about the age-old holiday? After surveying hundreds of consumers, we identified 5 significant ways personal technology has changed the face of Christmas, including how we experience, think about, and even share the holiday.
8. Does Pink Generate Green?
In October, pink is everywhere as retailers and brands join the fight against breast cancer. How, we wondered, do consumers respond to such programs? As reported by The City Wire, 54% told us they have a more favorable opinion of companies that promote breast cancer awareness, but click here to see how this favorability actually translates to purchases.
9. Moms Talk Back-To-School.
Mothers are a powerful force at-retail, and BTS a crucial retail event. So we combined the two, asking moms about their BTS planning, shopping, and spending. They told us what they pack in their kids' lunches, how their children influence their purchases, and what frustrates them most about the BTS shopping season. The full report is available here.
10. Mystery Shopping with No Misery.
We sent 250 customers to 4 popular, nationwide fast food chains to demonstrate 5 benefits of mobile mystery shopping. Enjoy several tasty insights into the fast food industry, for instance, how long it takes diners to receive their orders, consumer attitudes about employee friendliness and restroom cleanliness, and overall customer satisfaction with these dining experiences.
11. A Healthy Outlook.
For the 2014 cough, cold, and flu season, 45% of 250 shoppers told us they intended to take better care of themselves compared to the previous year, a finding picked up and reported in Drug Store News. They also told us why, specifically, they intend to take better care of themselves.
12. Shop-along with Cassidy.
One of our most media-rich posts of 2014, this blog entry takes you into drug stores with four different customers, as they consider and even describe various purchases. It's a convincing portrayal of how mobile technology enables brands and retailers to go places more quickly, easily, and affordably than ever before—and to claim truly meaningful shopper insights along the way.
13. Monster Insights.
Halloween 2014 was memorable at Field Agent. From candy aisle audits to lifestyle surveys, we became quite familiar with Halloween shoppers—what they buy, how they buy, why they buy. We learned, for instance, that most final costume decisions are made in-store, and we also discovered two—not just one—Halloween shopping seasons. Be sure to download the free Halloween report at the bottom of either blog entry.
14. Keeping the Golden Rule.
Do you know the golden rule of market research technology? Read about it here. At Field Agent we honor this rule by combining—not replacing—traditional research methodologies with cutting-edge technology. Above all, keep the golden rule.
Got Questions?
Whether you're interested to know more about the studies above or you have questions of your own, please contact us at simmons.js@fieldagent.net. In 2015 and beyond, we at Field Agent are resolved to continue offering our clients dependable business information and consumer insights, more quickly and affordably than ever before.