Inside OGP: Insights into 7 Questions about Grocery Pickup [Report]
For millions of Americans, grocery shopping will never be the same.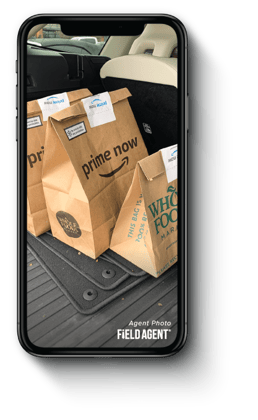 All thanks to online grocery pickup (OGP).
A February 2020 Field Agent survey of 1,646 U.S. adults found that 64% of respondents have used OGP at some point in the past. Of these respondents (n = 1,061), 47% said they currently use OGP at least once a month on average.
Clearly, for many, OGP is now simply the way they shop.
Yet, despite its growing prevalence, OGP remains partly shrouded in mystery. Questions persist about OGP and the retailers offering the service.
Questions like:
What do OGP users think about the online shopping experience?
How fast are OGP deliveries?
Are users happy with the quality of their fresh produce?
What do users think about pickup sites and personnel?
What do OGP deliveries actually look like?
How satisfied are users with their OGP experiences?
What are the top frustrations among OGP users?
And, perhaps most important, how do different retailers stack up on these questions?
Special Report: Inside OGP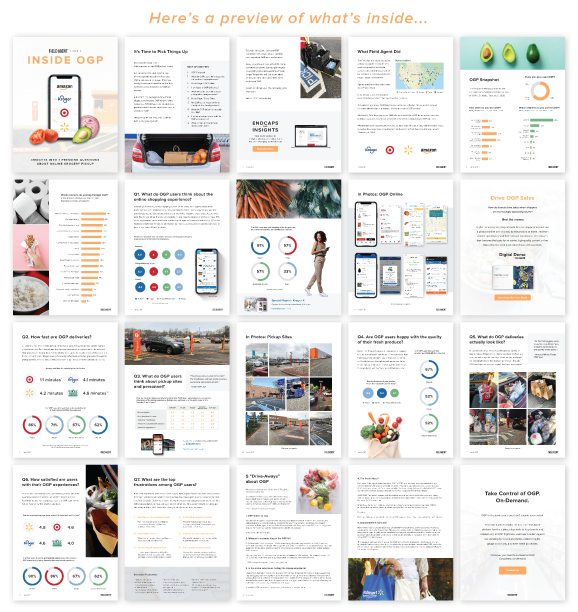 Field Agent's free report, "Inside OGP: Insights into 7 Pressing Questions about Online Grocery Pickup," sheds light on each question above. Based on mystery shops/audits of 84 curbside pickup operations across four major retailers, the report offers a data-driven, shopper-centered look at the current state of OGP.
"Inside OGP" encompasses data and insights on the OGP operations of Amazon/Whole Foods, Kroger, Target, and Walmart, so you can draw comparisons between retailers to determine who is leading the pack on OGP.
So what are you waiting for? Packed full of photos, graphs, and insights, "Inside OGP" offers a fun yet relevant look at OGP from the shopper's all-important perspective.
Download the free report today!
Mobile Research, Mystery Shopping, Omnichannel, Grocery, Customer Experience