Special Report: 2019 Holiday Preview [Free Download]
We're quickly approaching the most wonderful time of the year. For kids. For families. And, of course, for retailers and brands.
According to Deloitte, holiday sales in 2019 should surpass $1.1 trillion.
That's with a t.
But how's all this holiday spending expected to go down?
Based on surveys with thousands of Christmas shoppers, Field Agent's free 2019 Holiday Preview, An Omnichannel Christmas, examines the retailers, categories, brands, and shopping methods poised for a strong 2019 holiday season.
Our biggest and best holiday report yet, encompassing almost 50 pages, this free preview answers questions like...
Which retailers will be most popular this year for toys, electronics, clothing, and holiday groceries?
What role will brick-and-mortar, online, and omnichannel shopping play in gift purchases?
What gifts will be most popular this holiday season, among boys, girls, men, and women?
What foods and drinks will celebrants purchase to enhance their holiday?
Which candy, beverage/alcohol, cosmetic, baking, and battery brands are prime for a happy Christmas?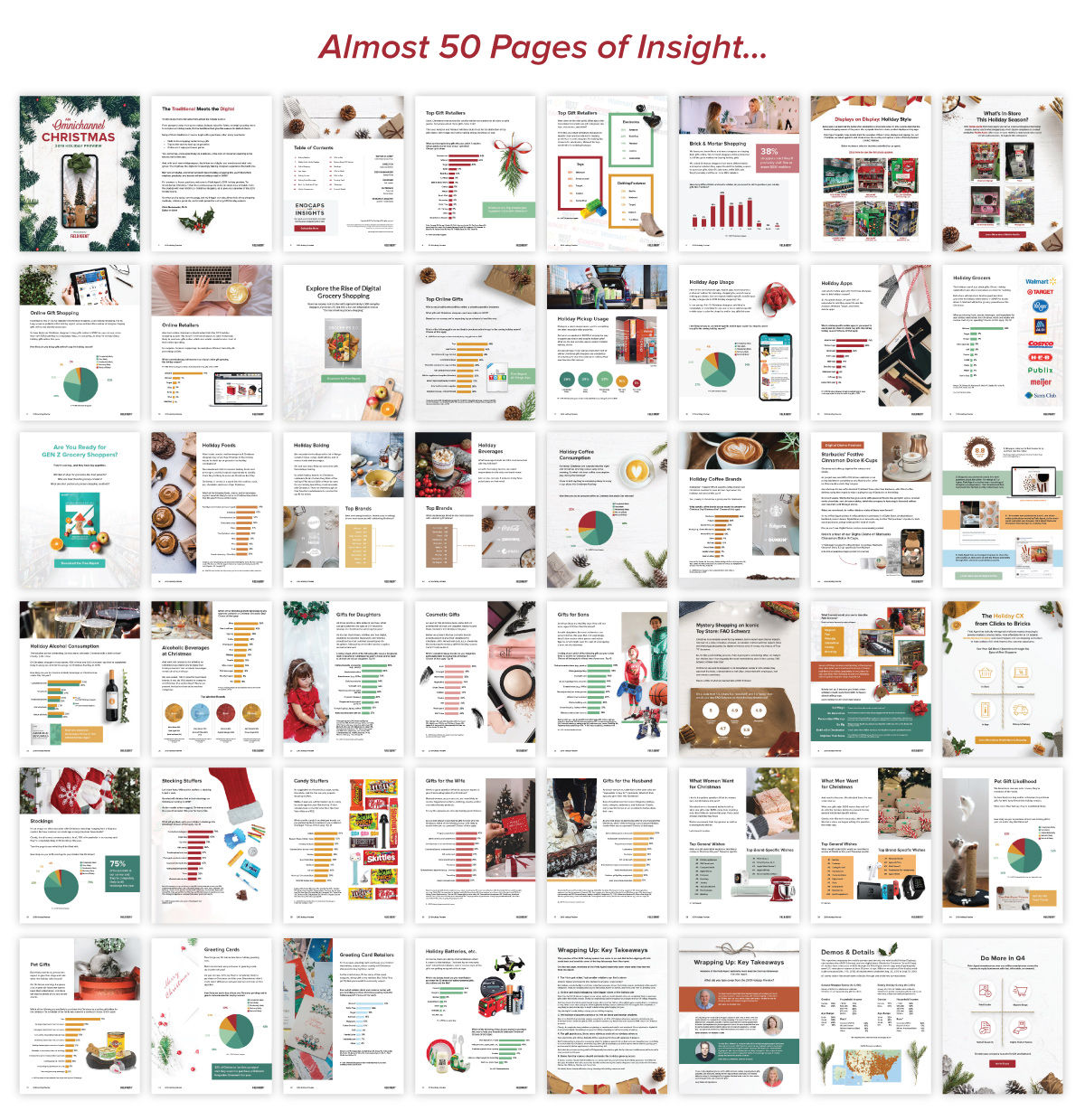 The report also contains a few special features, including:
A look at the top 2019 gift wishes among women and men
A mystery shop of iconic toy store FAO Schwarz, offering lessons for other toy retailers
A display gallery featuring in-store, holiday-themed displays from last year
A digital product demo of Starbucks' festive Cinnamon Dolce K-Cups
Best of all, the 2019 Holiday Preview is absolutely free.
Just click below to download this report, and to begin preparing for the most wonderful time of the year.