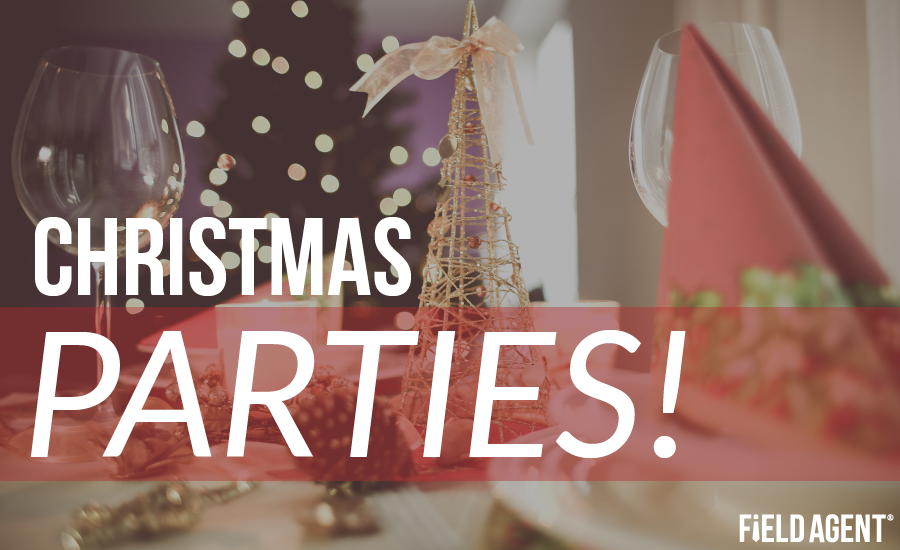 The Christmas Party Scene: How America Celebrates, and What It Means for Retail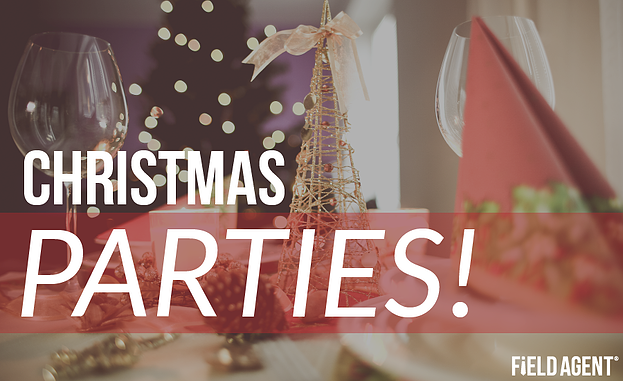 9 Ladies Dancing…Mingling, and Enjoying Fancy Hors d'oeuvres
Christmas may not be commonly associated with disco balls or back-spinning DJs, but a recent survey by Field Agent highlights the festive nature of the holiday. Read on for a glimpse into the plans of Christmas party-goers and -givers. You'll find many Americans expect to hit the party scene this year, meaning big dollars for retailers.
In the immortal words of Brenda Lee, "Rockin' around the Christmas tree, at the Christmas party hop…Everyone dancin' merrily, in the new old-fashioned way." But to what extent is Christmas actually an occasion for hosting and attending parties? To get to the bottom of this issue, Field Agent recently surveyed 334 adults from across the country. And they let us know, as you'll see, that Brenda Lee was on to something.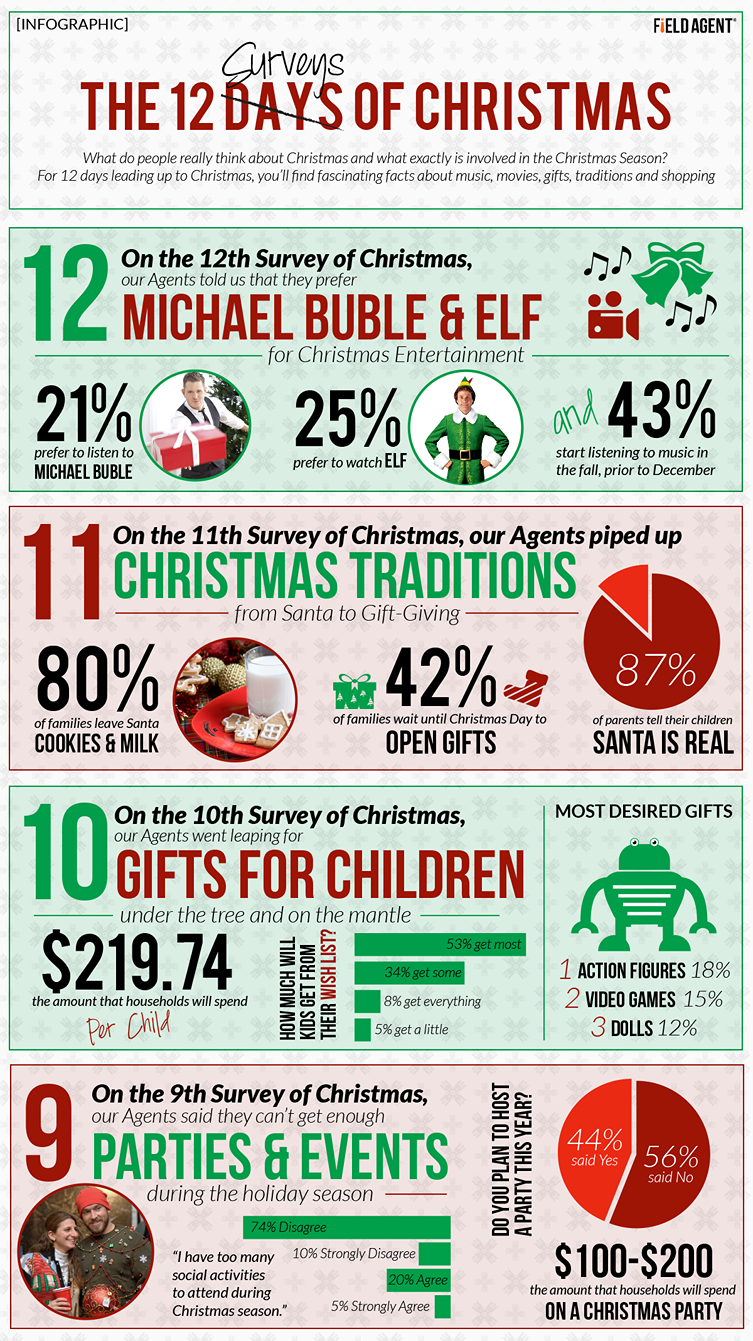 By the Numbers: Attending and Hosting Parties
With the New Year just around the corner, it might be too easy to overlook the role of Christmas parties to the overall holiday program. So we wanted to gauge how many Americans are expecting to make an appearance at Christmas parties in 2014.
In our survey, 70% of respondents said they plan to attend one or more parties held at a private residence this year. Moreover, almost half (48%) indicated they'll attend a workplace Christmas party.
And what about hosting parties? How many are expecting to "haul out the holly" and sponsor a get-together of friends and associates?
Our survey revealed that 44% of the 334 adults surveyed plan to host—by themselves or with others—a Christmas party or social function this holiday season.
At-Retail: What's a Party Worth?
Naturally, all this party-giving and –going could be of great significance to brands and retailers selling party supplies, including food, beverages, decorations, or other party wares. So we took our analysis one step further and asked all those hosting a holiday shindig (n = 146) just how much they expect to spend this year.
What we found is that party-givers plan to open their wallets comparatively wide this Christmas.
In fact, the majority of respondents (57%) anticipate spending more than $100 on party expenses, and some 28% will spend in excess of $200.
And considering that only 16% intend to spend less than $50, Christmas parties and get-togethers could translate to big profits for retailers and brands.
Tis' the Season to be Active, Fa la la la la la la la la
To get an idea of what else America is up to this holiday season, Field Agent took a hard look at other potentially popular Christmastime activities. For instance, we discovered that 33% of respondents expect to participate in a game of White Elephant/Dirty Santa this year, and 31% will participate in a Secret Santa gift exchange. Field Agent had a White Elephant Gift Exchange last week!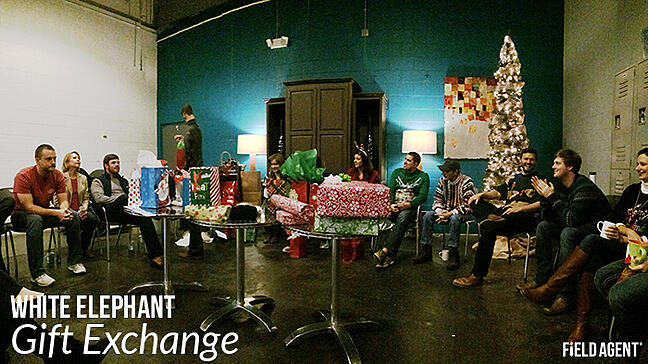 Christmas, of course, is associated with many other activities besides parties. Some, we found, are more common than others. By way of example, approximately half of respondents (47%) said they'll attend a special holiday church service, while 34% anticipate attending a Christmas play or musical. Less popular were parade-watching (27%) and caroling in neighborhoods (10%).
Too Much or Not Enough?
With all these festivities, Field Agent wondered if maybe Americans feel too much of a good thing is actually a bad thing.
So we asked, "To what extent do you agree with the statement: 'I have too many social functions/activities to attend during the Christmas season'?"
In all, 75% disagreed with this statement. So, it appears the country is open to receiving more invitations this year. Maybe we should pose the question again after the holiday?
The 12 Surveys of Christmas
Be There on Christmas
Unlike traditional methods, mobile market research offers real-time, 24-7, nationwide access to customers and their holiday activities. This means companies can spend Christmas (and other important events) with their customers, observing as they host get-togethers, prepare holiday foods, or assemble 1000-piece toy play sets. Now and into 2015, look to mobile research for fast, affordable consumer insights and business information.