Greatest Hits 2018: The Very Best of the Field Agent Blog
In 2018 alone, Field Agent collected 102,417 agent responses for the sole purpose of furnishing our blog, Endcaps & Insights, with relevant, data-driven content.
Of course, these agent responses assumed many forms. For instance, we asked agents to…
And we did it all for one reason: To offer you, our readers, useful and compelling content from the fascinating, altogether dynamic world of retail.
So, with the book rapidly closing on 2018, join us as we take a quick trip down memory lane and revisit our most popular blog posts from the past year.
It was a good year for Endcaps & Insights—and we have you to thank for it!
Endcaps & Insights: Top 10 Posts of 2018
1. Report: The Digital Shopper
Store pickup and local, "fresh" delivery are revolutionizing grocery retail, making shoppers more likely than ever to purchase their groceries online. Companies are feverishly learning to sell and market groceries to digital shoppers in digital environments.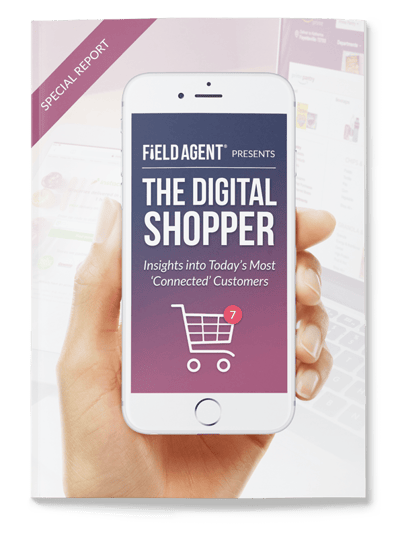 Field Agent's 2018 special report, The Digital Shopper, offered companies a timely look at how shoppers purchase groceries and household consumables online. Altogether, the report was downloaded over 1,000 times.
2. Mystery Shop: Amazon Go
When the nation's largest online retailer says it has plans to open 3,000 cashier-less, brick-and-mortar Amazon Go stores by 2021…people take notice.
In October, Field Agent sent mystery shoppers to, at the time, all six Amazon Go locations, to help us understand shoppers' attitudes toward the cutting-edge retailer.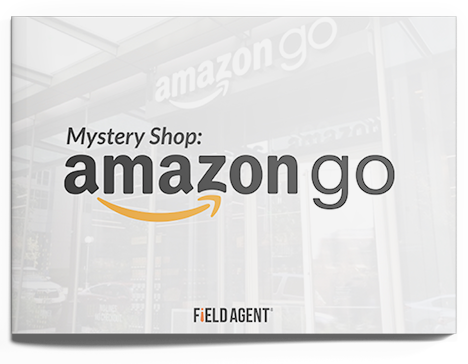 The resulting shopper video and mystery shop report were both very popular with our readers.
3. Mystery Shop: Kroger-Walgreens
Batman and Robin. Butch Cassidy and the Sundance Kid. Kroger and Walgreens. When two powerhouse individuals or organizations combine forces...well, watch out.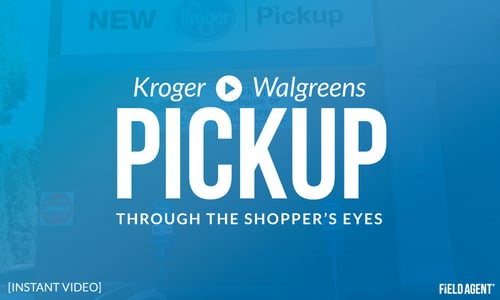 In 2018, Kroger and Walgreens made headlines when they announced a partnership that would allow customers to pick up Kroger groceries through Walgreens drug stores. Of course, the industry was eager to see what the alliance looked like, so we asked agents to try the service, capture video footage of it, and offer their feedback.
4. eBook: Categorically Speaking
The Digital Shopper report (above) explored the rise of digital-grocery in general. But, truth is, no two grocery categories will face the exact same digital challenges and opportunities.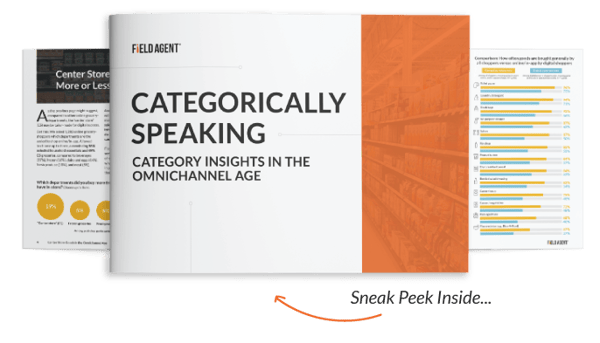 Consequently, Field Agent's Categorically Speaking eBook, based on post-shops and surveys with thousands of online grocery-shoppers, offered an in-depth examination of three broadly-defined categories—impulse purchase goods, "center store" goods, and alcoholic beverages—in the online selling- and marketing-environment.
5. Mystery Shop: Target Remodels
Target has plans to remodel 1,000 stores by the end of 2020, a goal the retailer is already one-third of the way to achieving. So with newly-revamped Target stores now dotting the landscape, we wondered: What do Target's loyal shoppers think of the renovations?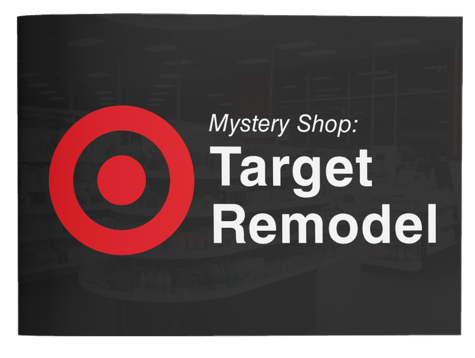 From these agent contributions, we created both a shopper video and results report for our blog—both big hits with our readers.
6. Mystery Shop: Sam's Club Now
Amazon isn't the only retailer to bring world-class innovation to physical retail in 2018. Sam's Club Now is powered predominantly by a mobile app, used by shoppers to locate items, learn about products through augmented reality, and, yes, even make purchases.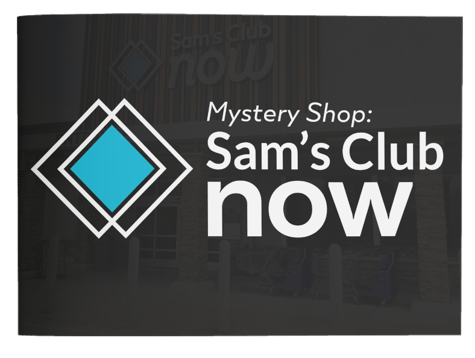 Field Agent deployed agents to this new, sophisticated retail operation in Dallas, and the resulting sights-and-sounds video was our most popular shopper video of the year.
7. One Year Later: Whole Foods & Amazon
In June, Amazon and Whole Foods celebrated their one-year anniversary. Congrats, you two newly-weds.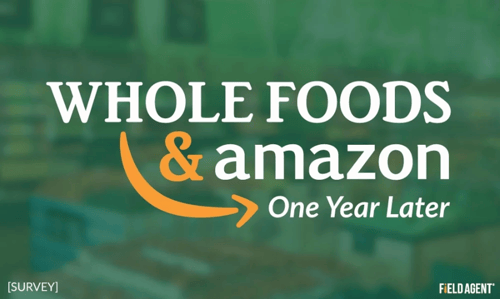 So Field Agent surveyed hundreds of Whole Foods shoppers to understand what they think about the grocer under Amazon ownership. We did something similar with German retailer Lidl, whose U.S. business also turned one this year.
8. Report: Brand New World
It's not always easy being a brand these days, with attacks on all sides by private-label brands, off-brand retailers, digital transformation, and so on.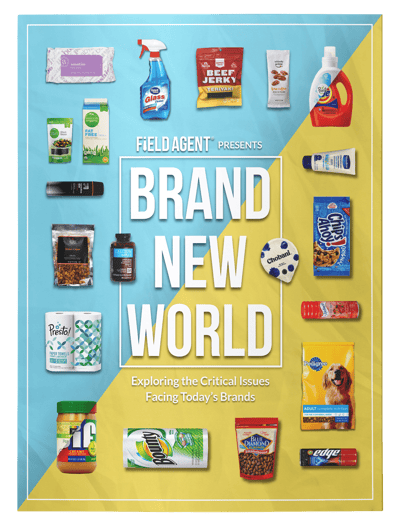 Field Agent's special report, Brand New World, gave companies a data-driven, shopper-centered look at some of the most pressing challenges facing today's brands.
9. Rapid Response: Amazon 4-Star
Amazon Books. Amazon Go. Now, Amazon 4-Star.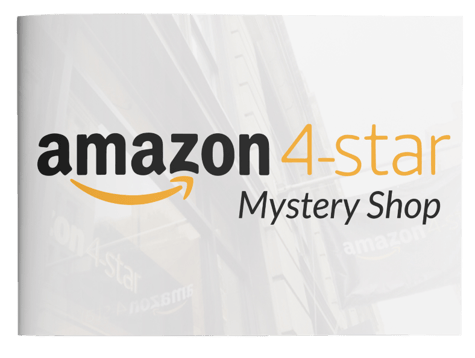 This year, we witnessed yet one more manifestation of Amazon's physical transformation. Within hours of the new Amazon 4-Star store opening its doors in NYC, our agents were there collecting video of the avant-garde retailer.
10. Price Check: Popular Holiday Gifts
Price, perhaps more than anything, makes the retail-world go round.
Earlier this month, Field Agent sent agents to three major retailers—Best Buy, Target, and Walmart—to price-check several popular holiday-gift items, including L.O.L. Surprise! Dolls, Beats3 headphones, and KitchenAid mixers.
The Retail Scene in 2019? Subscribe!
Throughout 2019, look to Field Agent's retail blog, Endcaps & Insights, for late-breaking, up-close, in-depth looks at what's happening in the retail industry.
Subscribe below to receive automatic notifications when we publish new:
Reports
Shopper insights
Shopper videos
Retail galleries
Price checks
It's a great way to stay up-to-date on the ever-changing world of retail.
Subscribe today!